Interlibrary Loan
Interlibrary loan services assist SF State students, faculty and staff to borrow materials from other libraries that are not available at the J. Paul Leonard Library.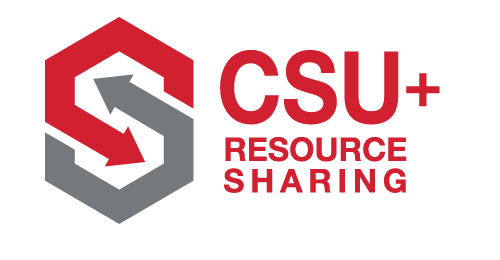 CSU+ is a free interlibrary loan service students, faculty and staff may use to borrow books that are checked out or not available at the J. Paul Leonard Library from one of the 22 other campuses of the California State University. Books are usually delivered within 1-2 weeks.
Using CSU+
OneSearch
You first need to login to OneSearch with your University ID and password to use CSU+. If an item you're searching for is not available at our Library but is available at other CSU libraries, a link to "Get a physical copy," "Need a chapter?" or "Get a digital copy" will appear. Click on the "Get it" link and fill out the request form.
What You Can Request
Books and other print material, media, book chapters, and articles may be be requested. Each CSU library may limit the specific items they lend, so in some cases OneSearch may allow CSU+ requests for items the owning library does not lend. If that occurs, please request the item through ILLiad.
Pickup or Delivery
Requested items may be picked up at the Book Checkout & Pickup Desk on the first floor of the J. Paul Leonard Library during our hours of operation. You will receive an email notification when your item is ready for pickup.
To request an item be mailed to you, send your current mailing address to circmail@sfsu.edu. If you submit a request for items to be mailed, please allow additional time for shipping. 
CSU+ books held for pickup will be on the hold shelf for 14 days, after which they will be returned to the owning library if not picked up.
CSU+ Loan Details
112-day loan period
No renewals
$90 lost book fee
More Information
Contact Interlibrary Services: (415) 338-1727 or dds@sfsu.edu

ILLiad is a free interlibrary loan service that students, faculty and staff may use to request items not available in OneSearch from libraries across the country or around the world. Books and other print material may take between 5 days and 3 weeks to arrive. 
Using ILLiad
New Users
Log in to ILLiad with your University ID and Password. Then enter your contact information into ILLiad. 
Before Using ILLiad
If you are having trouble finding a book, article, or other type of item in the Library, please ask for help at the Book Checkout & Pickup Desk or ask a librarian for advice. 
Placing a Request
Know exactly what you are looking for. Typically this means the exact Title, Author(s), Edition, Year, Publisher, Journal, Volume, Issue.
Confirm that the item you are looking for is not available the Library's collections.
When you use OneSearch, ILLiad is integrated in your searches. For other items not found in OneSearch, sign in to ILLiad directly to make a request.
What You Need to Know
It can take 5 days to 3 weeks to get material.
You will be notified by email when material has arrived.
Pick up and return physical materials at the Book Pickup & Checkout Desk.
Material can usually be borrowed for 4 weeks.
You can usually renew for an additional 14 days, but this depends on the policy of the lending library. You must email Interlibrary Services, dds@sfsu.edu, to request a renewal.
What You Can Request
Books and parts of books
Copies of articles
Theses and dissertations
Conference proceedings
Technical reports
Printed music
Requests can also be made for movies, music recordings, reference materials, and similar items, but these may be difficult to obtain depending on the lending library's policy.
Your Responsibilities
Take proper care of books and return them in good condition.
Check the book strap for any special handling conditions.
Observe copyright guidelines.
Failure to do so may result in your borrowing privileges being revoked or limited to "Library Use Only."
More Information
Contact Interlibrary Services, (415) 338-1727 or dds@sfsu.edu