Shelving Facilities Management manages the books in the open stacks on the 3rd and 4th floors and the Library Retrieval System (LRS).  
How Are Books Organized on the Open Shelves?
Books are organized by call numbers, which signify an address on the shelf.  The infographic below describes how to read the call number in order to find its location: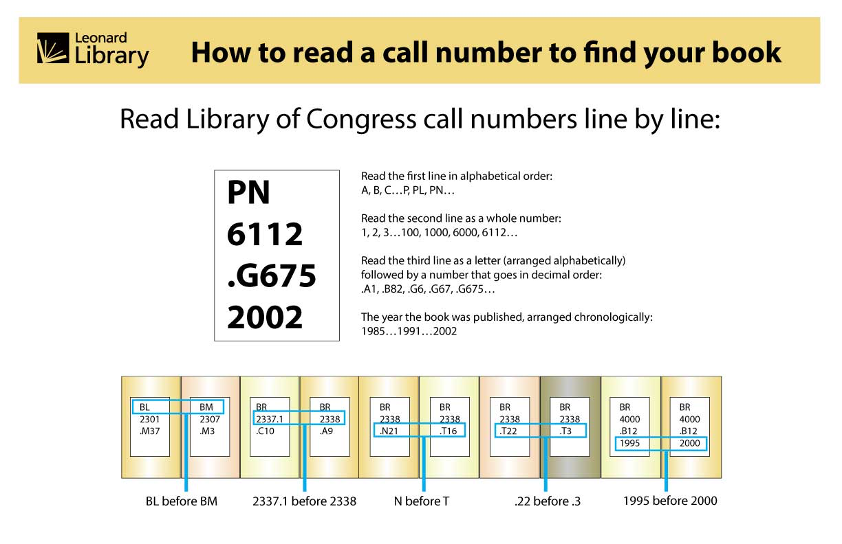 What Is the Library Retrieval System? 
The Library Retrieval System, or LRS, is an automated storage and retrieval system. Located on-site, the LRS is a warehouse that stores 75% of our circulating collection. The LRS has a capacity to hold about 1.5 million items. The LRS was built in order to create much-needed study space on the open floors of the main library. Items stored in the LRS can be requested online via OneSearch.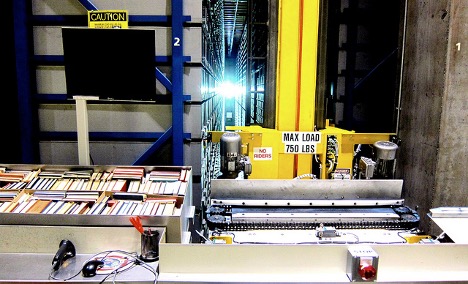 How Do I Get Books Located in the LRS?
Once you have found an item in OneSearch, check its location. If you see "Library Retrieval System" in the item information, you can request the item. Make sure to sign in to your account in order to see the request link under Request Options.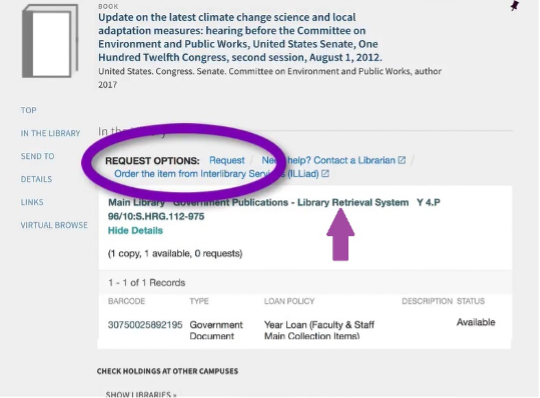 For more information about finding books, you may want to watch this video: Finding Books: The Basics 
Can I Visit the LRS?
The LRS is a staff-only workspace. We ask that you please do not enter the workspace so not to disturb the staff members working in the area. However, you may (quietly) peek inside, if the door is open. 
Can I Get a Guided Tour of the LRS?
Demonstrations for should be arranged in advance by contacting Andrea Guidara.  Are you a faculty member on campus who wants to bring your class for a demonstration? Please contact your Library Liaison for a tour.  
LRS Facts 
The J. Paul Leonard Library began using the LRS in June 2010.
The system is three stories tall and has over 20,000 bins spread over five aisles. Each aisle has its own crane to retrieve the bins.
All items are stored in bins. The type of bin used for storage is determined by the item's height. 
We spent six weeks, six days a week, 7 a.m. – 11 p.m., moving books from the old library stacks into the LRS for the initial ingestion.
There are more than only books stored in the LRS! There are government documents, CDs, LP records, music scores, archival materials, various types of film, and more.